UCN-02 Cutter-Notcher
2057.1502.0000 is a UCN-02 notching tool combined with straight and single lip cutting machine for lipping/mitering of 1.5 to 3 pt (0.5-1.05 mm) rules, in heights from 23,8 to 30 mm. Notching, straight cutting as well as cutting a single lip can be done with this tool. Combining these 3 functions in one tool will be very effective in small tool shops. Its high eccentric power makes this tool easy to operate. The angle for lipping will be 54 degree, which is most common used for centre bevel rules. The notching has to be done at the front side and this tool can use notching dies between 3 and 8 mm width. The notch depths can be adjusted from 12 to 19 mm. Straight cutting and single lip cutting can be done at the back side and is suitable for 1.5-3 pt rules in heights between 23,8 and 30 mm.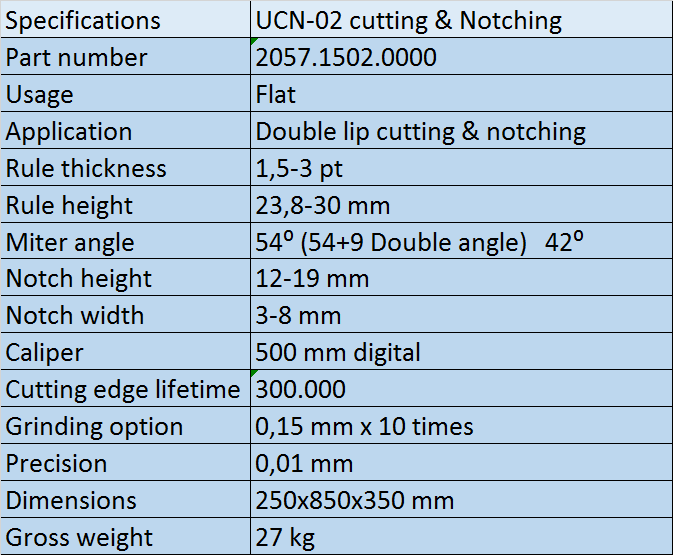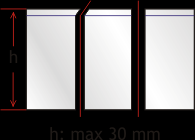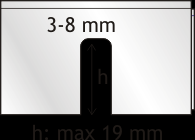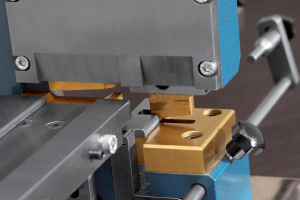 Door de site te te blijven gebruiken, gaat u akkoord met het gebruik van cookies. meer informatie
De cookie-instellingen op deze website zijn ingesteld op 'toestaan cookies "om u de beste surfervaring mogelijk. Als u doorgaat met deze website te gebruiken zonder het wijzigen van uw cookie-instellingen of u klikt op "Accepteren" hieronder dan bent u akkoord met deze instellingen.