UB-06 Circle Bending Machine
2057.1106.0000 is a UB-06 circle bending machine for flat bending applications. This machine can bend 2 to 4 pt (0.7-1.42 mm) rules, in heights from 23.8 to 50 mm. This manually operating circle bender is designed to make rounding's with a maximum diameter of 40 mm in a fast and sensitive way. The desired diameter is easy to adjust. Gear shafts and bending discs are heat treated. High quality bearings are used to assure a durable and long lasting operation.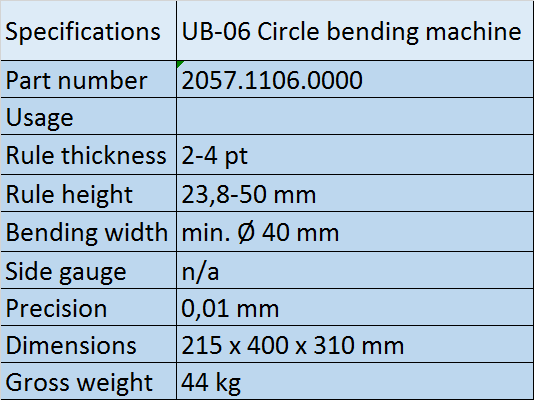 Details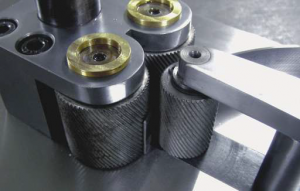 Door de site te te blijven gebruiken, gaat u akkoord met het gebruik van cookies. meer informatie
De cookie-instellingen op deze website zijn ingesteld op 'toestaan cookies "om u de beste surfervaring mogelijk. Als u doorgaat met deze website te gebruiken zonder het wijzigen van uw cookie-instellingen of u klikt op "Accepteren" hieronder dan bent u akkoord met deze instellingen.