Ejection rubber Closed cell sizes and box content
1165. Closed cell ejection rubber can be supplied in various sizes and shapes and is packed in boxes of 520x260x110 mm. Content will depand on the material thickness and is listed below. All types also can be delivered as self-adhesive.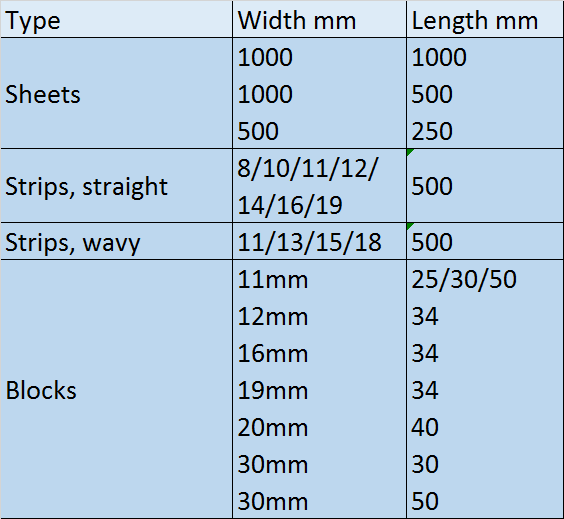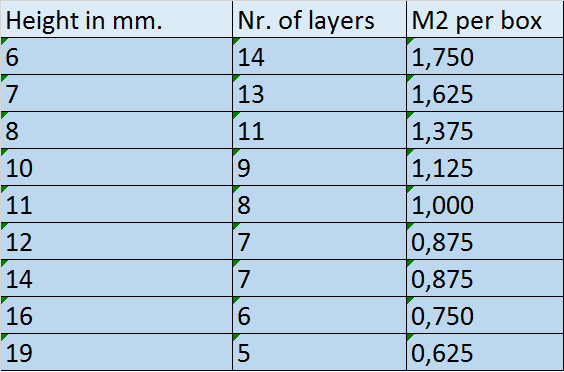 Door de site te te blijven gebruiken, gaat u akkoord met het gebruik van cookies. meer informatie
De cookie-instellingen op deze website zijn ingesteld op 'toestaan cookies "om u de beste surfervaring mogelijk. Als u doorgaat met deze website te gebruiken zonder het wijzigen van uw cookie-instellingen of u klikt op "Accepteren" hieronder dan bent u akkoord met deze instellingen.