DICAR EUROPE 100% Energy Neutral
Dicar Europe reduces its carbon Footprint by investing  in solar panels. The amount of renewable solar energy that is generated bij the 1600 M2 of solar panels on the roof of our building exceeds by far the amount that we consume on a yearly basis.
We are all committed to making smart decisions to protect the environment and manage our environmental impact responsibly.
We therefore encourage everyone to invest in a greener future and a durable planet.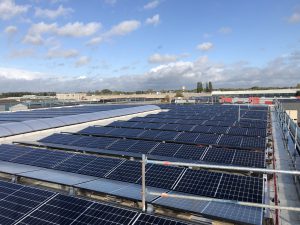 Door de site te te blijven gebruiken, gaat u akkoord met het gebruik van cookies. meer informatie
De cookie-instellingen op deze website zijn ingesteld op 'toestaan cookies "om u de beste surfervaring mogelijk. Als u doorgaat met deze website te gebruiken zonder het wijzigen van uw cookie-instellingen of u klikt op "Accepteren" hieronder dan bent u akkoord met deze instellingen.