DICAR will participate at the CCE in Munich
We are proud to announce that Dicar will participate at the CCE in Munich from the 12th-14th of March 2019.
Fro more information take a look here.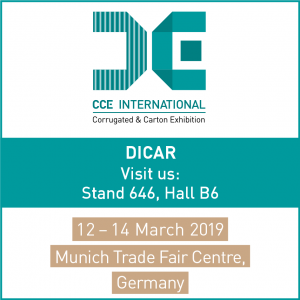 The CCE trade show will take place together with the ICE event.
Door de site te te blijven gebruiken, gaat u akkoord met het gebruik van cookies. meer informatie
De cookie-instellingen op deze website zijn ingesteld op 'toestaan cookies "om u de beste surfervaring mogelijk. Als u doorgaat met deze website te gebruiken zonder het wijzigen van uw cookie-instellingen of u klikt op "Accepteren" hieronder dan bent u akkoord met deze instellingen.