Albert's retirement
After 43 years of working with Dicar (Formerly known as Container Technics), Albert will start enjoying his very well-deserved retirement.
In all these years Albert has served Dicar in the best way you can image and has been in contact with so many people in our industry. Everyone who may have received quotations from us or has received technical support, has been communicating with Albert.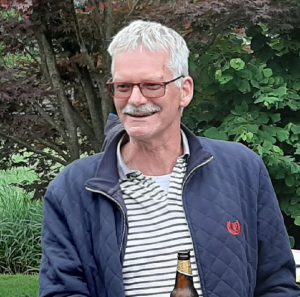 We thank him very much for all his energy and time given to Dicar BV. We will definitely miss him as a colleague but we will certainly stay in contact with him on the private level.
Albert's last working day will be Thursday 13th February. You can still reach him until then at: a.de.vries@dicar.eu
Door de site te te blijven gebruiken, gaat u akkoord met het gebruik van cookies. meer informatie
De cookie-instellingen op deze website zijn ingesteld op 'toestaan cookies "om u de beste surfervaring mogelijk. Als u doorgaat met deze website te gebruiken zonder het wijzigen van uw cookie-instellingen of u klikt op "Accepteren" hieronder dan bent u akkoord met deze instellingen.